What is
Carnauba wax?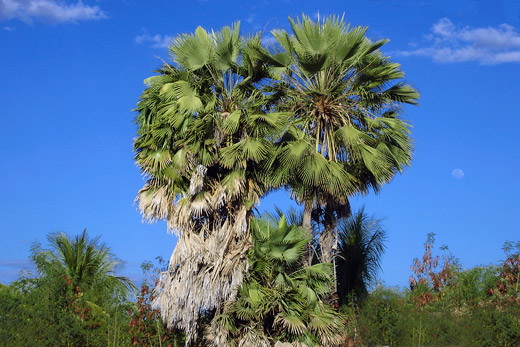 It's a Vegetal wax gathered from the leaves of the Copernicia Cerifera tree from South America (mainly Brazil).
The tree grows to a total height of 10-12 meters and lives for approximately 50 years. The wax protects the leaves from withering caused by the arid climate. The leaves are harvested several times a year from the same tree between the months of September and March. It takes approximately 200 leaves to produce 7 kg of wax.
Carnauba wax is the hardest and most resistant of natural waxes. It is yellowish and has a pleasant odor of palms. It is used in URAD cream because of the unparalleled protection it offers and for its exceptionally brilliant long-lasting shine.
---
Other source of information: