Testimonials
I have 3 pair of patent leather riding boots, and after URAD, VERNICE and AQUILA are the best products out there! They keep my boots looking like new day after day, and no, I don't work for Dynamique9. I'm just a very pleased customer spreading the word. Thanks again, West
I'm currently in the Military Forces Honor Guard. And we normally wear Patent Leather shoes. All I have to say is OH MY GOD! I love the Vernice product that I bought. Patent leathers are normally shiny and Vernice made it more shinier and cleaner. The shine even last for days. All I have to say is I love it! Thanks!
Received this super fast, great products, thank you!

URAD.COM NOTE: Customer got both Aquila and Vernice for patent leather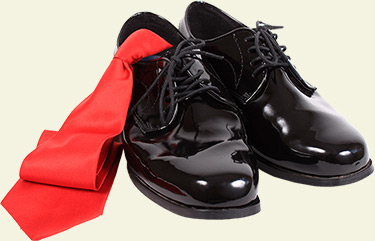 Products for cleaning and shining patent leather
For more information, read article: Patent leather

Gentle leather cleaner concentrated.
» details